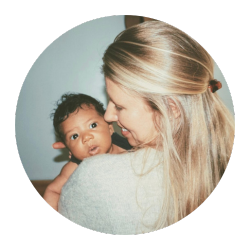 Inner-Voice & Bean-bag Release Sessions for Hormonal Balancing | Fertility & Preparing to Conceive |  Navigating Pregnancy: Care & Preparing for Birth, Postnatal and Motherhood | Holistic Wellness Topics | Inner Connection & Emotional Release Instructor, Mamahood Journey Mentor & Holistic Wellness Facilitator | Timezone: MST, Language: English
A decade's long buildup struggling with hormonal distress, missing ovulation, acne, anxiety and a host of other health symptoms, drove me to desperation and sparked the unfolding of my divine healing journey. Immersing myself in natural and holistic modalities, emotional healing and connecting to my Inner Voice, my cycle became regular for the first time, skin transformed, my ovaries shifted from cystic to normal (reversing my PCOS diagnosis!), I conceived effortlessly and went on to have a magical, norm-defying pregnancy and birth!
I now find so much overflowing joy and delight integrating the insights and wealth of wisdom gained from my own hormonal healing and inner-led mamahood journey to hold space for women to unravel the confusion, frustration and overwhelm and uplift, support, guide and them towards healing, alignment and harmony withIN and withOUT!