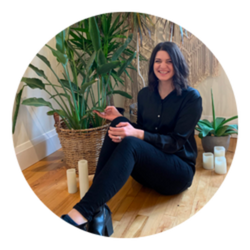 Inner Voice Facilitator, Homeopath, Energy Healer, Akashic Records, Business Energetics and Expansion, Timezone: EST, Language: English
I'm here to help uplift and expand energy, to anchor in higher frequencies and hold space in healing, growth and connection with self. In my practice I use inner voice work, homeopathy, energy healing and the akashic records to provide support on the physical, mental/ emotional and spiritual level. I offer single sessions of Inner Voice infused with Energy Healing, distance Energy Healing and Akashic Record readings. Other ways to work with me include courses and 1:1 coaching programs for entrepreneur women to help move through blocks and expand in business and personal life.
Drop into your heart space and feel the pull if I'm the right practitioner for you! Let's connect!