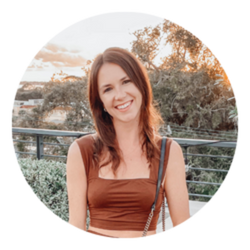 Certified Inner Voice Facilitator, NLP Practitioner, Certified Life Coach, Emotional Freedom Techniques Practitioner, TIME Techniques Practitioner, Clinical Hypnotherapist, Timezone: EST, Language: English
Hi! I'm Madison. I love inner voice sessions so much and I'm excited you're here.
Nothing has given me more peace, freedom and clarity than what I find inside of myself and it's truly the greatest gift and feeling to know that every answer and feeling I seek is within me.
I've used inner voice work to heal from disordered eating, anxiety, chronic back pain, insomnia, childhood sexual trauma, obsession/shame in my business, extreme attachment to money and particular outcomes, sex, etc. You name it, my mind has tried to obsess over and control it.
But what I've found to be true in all of these experiences, is that when I allow, let go and trust my intuition, my life unfolds in ways better than my mind could have ever predicted or controlled.
If it feels aligned, I'm excited to be part of your journey. You can book a session (or package) using the link below or email me at hello@madisonarnholt.com.