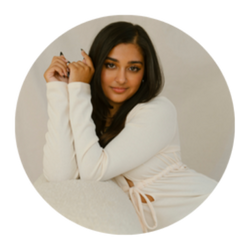 Inner Voice Facilitator, Meditation Teacher, Breathwork Facilitator, Astrologer, Spiritual Mentor, Timezone: PST, Language: English
We are all made of magic. Despite what the world may want to tell us, there's a cozy, magical space inside of us brimming with inspiration. And when we tap into that inspiration, we open the doors to creating a life beyond our wildest dreams. It's time to come home to that magical, aligned, & abundant version of you.
Hi, my name is Hannah and I specialize in helping people come home to themselves and the truth of their spiritual essence. In addition to being an Inner Voice Facilitator, I am also a certified Meditation Teacher, Breathwork Facilitator, and I'm a second-generation astrologer. Using all of my tools, my ultimate purpose is to serve as the bridge that connects you to you. My Inner Voice sessions are an embodied, integrative, and ritualistic homecoming back to the magic that is waiting inside of you.